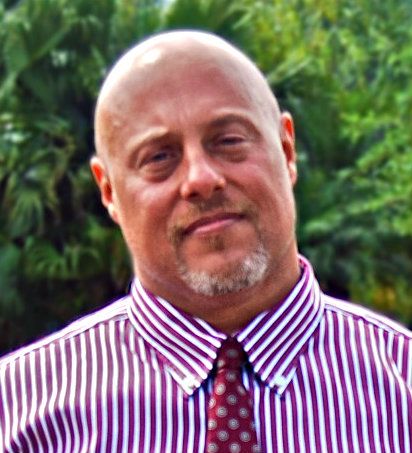 As we know, there are many things that come up in life that "throw us off balance." The Holiday season, for example "throws off" my dietary balance. My emotional balance comes under attack quite easily by a "string of red lights."
My "spiritual balance" can be disrupted by a vast array of things—some good and some not so good.  For example, the occasional cry of my flesh to satisfy some "non-spiritual" lust tries to sneak in and gather my attention towards things I would do best to avoid.  Also, the day's flurry of activities draw my attention to the things that need to get done. All the while, these worldly clamors and concerns slowly and stealthily distract my attention and steal my focus towards something other than God.
If I were to let this process continue in my life, my heart would soon be "weighed down by the carousing…and anxieties of this life."  (Luke 21:34)  Staying off balance would bring back all the emotional discomfort and spiritual bankruptcy that once lured me into a state of debauchery and bondage.  And the crazy thing about this is that often times I do not even see it coming because they all come at me through my "blind spots"—the weak spots or rationalizations that allow me to swallow the poison without even knowing it.
Thankfully, there is strong protection and "reinforcement" that can keep us safe.
1. God – He is always there and available through prayer, worship and meditation. (Psalm 46:1(NIV) God is our refuge and strength, an ever-present help in trouble.
2. God's Son – He is our hero and our example. Hebrews 12:2 (MSG) Keep your eyes on Jesus, who both began and finished this race we're in. Study how he did it. Because he never lost sight of where he was headed—that exhilarating finish in and with God—he could put up with anything along the way: Cross, shame, whatever. And now he's there, in the place of honor, right alongside God.
3. Others – Working with others, especially other alcoholics and addicts, is a great way to get re-focused and stay vigilant. Alcoholics Anonymous Page 89. PRACTICAL EXPERIENCE shows that nothing will so much insure immunity from drinking as intensive work with other alcoholics. It works when other activities fail.
4. The Twelve Steps — These are principles to guide our life by when the way seems dark or difficult.
Remember, YOU ARE NO ALONE ANYMORE!  Stay connected through your sponsor, your accountability partners and through us, here at Road Less Traveled.
Adam Bianchini, MD